Catching you up on what LA's surprise returnee has been up to since he left the Kings eight years ago.
There are high expectations for 20-year-old players in major junior hockey. Teams are only allowed three, which considerably whittles down a pool of players selected for a transitional season sandwiched between the late teenage years and the more clearly defined hockey-as-a-profession leap that the most qualified are able to take.
ANZE KOPITAR This season: 76 games, 12 goals, 40 assists, 52 points, 28 penalty minutes, -10 rating, -1.1% CF%Rel, 20:46 time on ice The good: In a confusing quagmire of a season that should endure as the most challenging of his professional career, Anze Kopitar was unable to productively emerge from a perfect storm of …
In a report published Wednesday by the CBC, NHL teams learned this week that AHL players on two-way NHL contracts will be allowed to participate in the 2018 Winter Olympics. Via Tim Wharnsby: In a memo sent to the 31 NHL teams this week, the league outlined AHL players can be loaned to national teams …
Tickets for the 2017 NHL China Games, in which the Kings and Canucks will meet for preseason games in Shanghai and Beijing on September 21 and 23, will go on sale Wednesday, July 19 at 8:00 p.m. PT (which is 11:00 a.m.
ANDY ANDREOFF This season: 36 games, 0 goals, 2 assists, 2 points, 70 penalty minutes, -2 rating, -1.8% CF%Rel, 10:56 time on ice The good: He wasn't able to build off a 2015-16 season that showed promise, but Andy Andreoff deserved better than a goalless season. The versatile forward, capable of moving between the center …
SUCH GREAT HAJTS. Stick taps and happy trails to Chris Hajt, who has joined Phil Housley's staff in Buffalo as an assistant.
LOS ANGELES — As reported in this space on July 13, after playing seven seasons and winning two Stanley Cup Championships with the Los Angeles Kings, center Jarret Stoll became, in large part, a victim of the National Hockey League salary cap—given other priorities, the Kings could no longer fit him under it. "It was…
(deep breath) Auger and Gravel and Crescenzi and Leslie and MacDermid and Brodzinski and Mersch and LaDue and that's it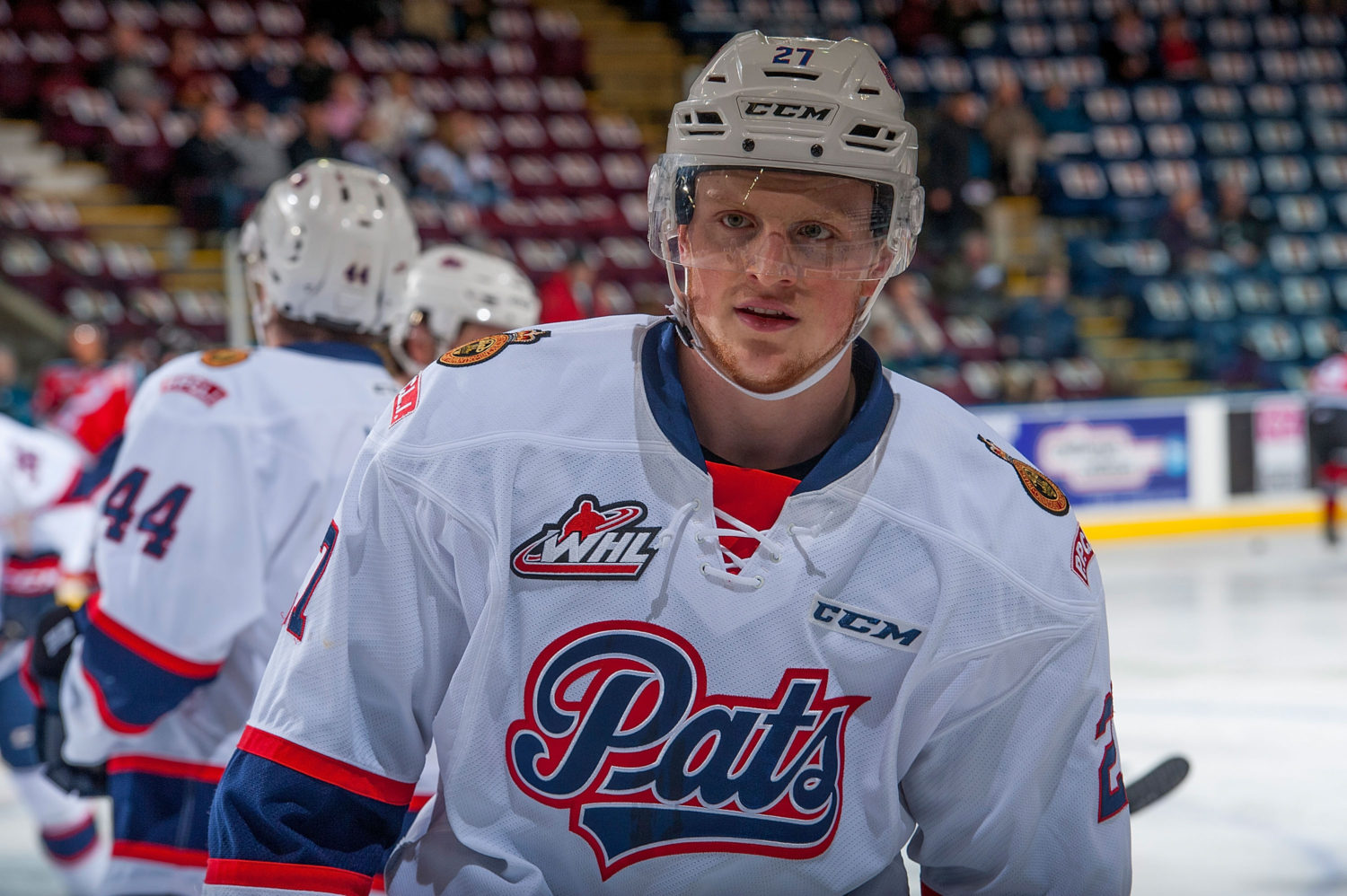 Fears over the health of an intriguing Kings prospect were confirmed on Thursday: Austin Wagner, who suffered a shoulder injury deep in the WHL playoffs and weathered additional heavy hits during Regina's grueling championship series loss to Seattle, underwent June 7 surgery to repair a torn labrum and dislocated bicep tendon, according to Greg Harder …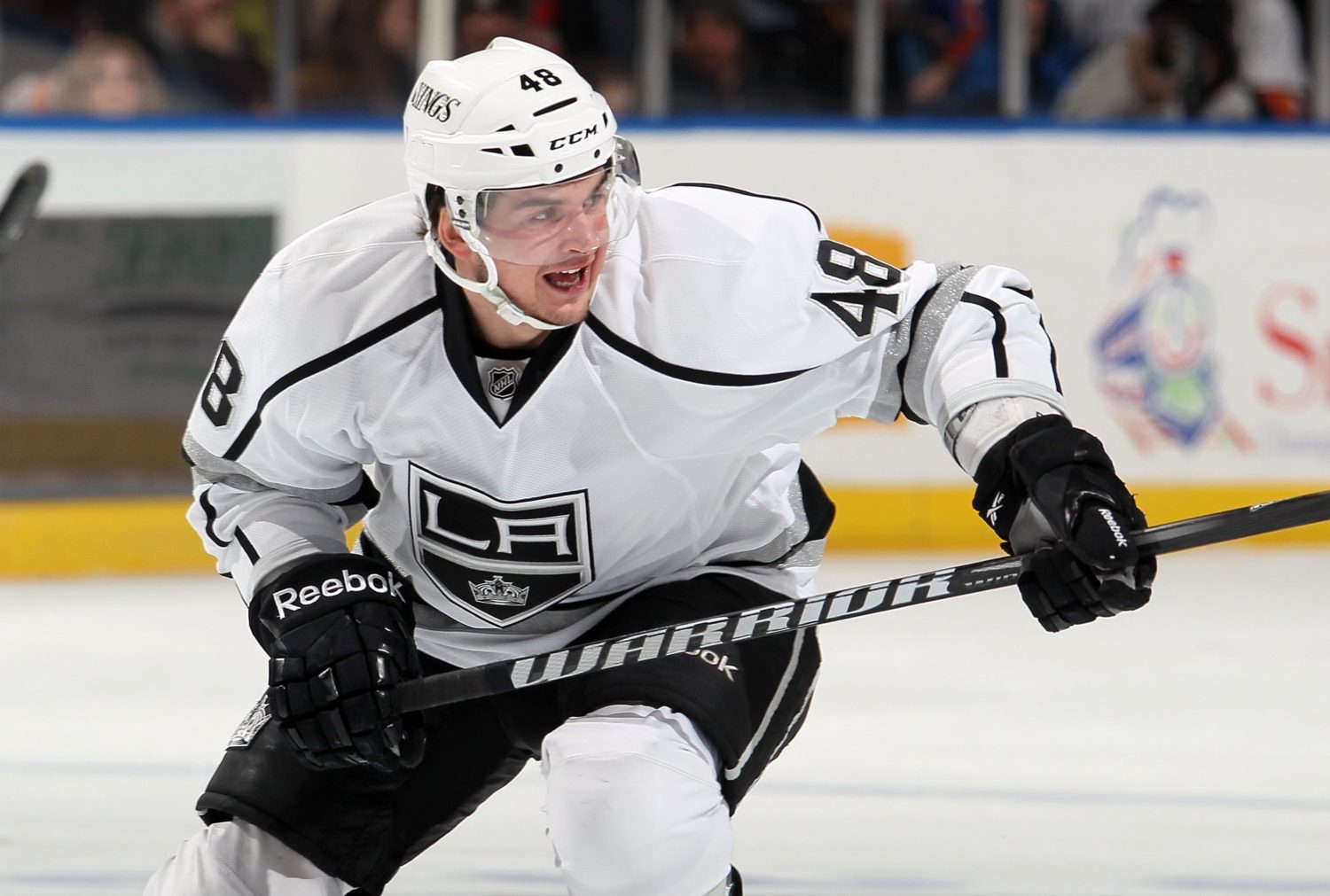 As first reported by Anton Vasyatin of HC Lokomotiv Yaroslavl and confirmed by the Kings, former King Andrei Loktionov has signed a PTO to attend training camp with Los Angeles this September. Loktionov!
LOS ANGELES — Now retired as a National Hockey League player, former Los Angeles Kings center Jarret Stoll is moving ahead with life after hockey with no regrets, focused on the two things he wanted to do after his playing days were over—working with young NHL prospects and getting into hockey broadcasting. After a summer…