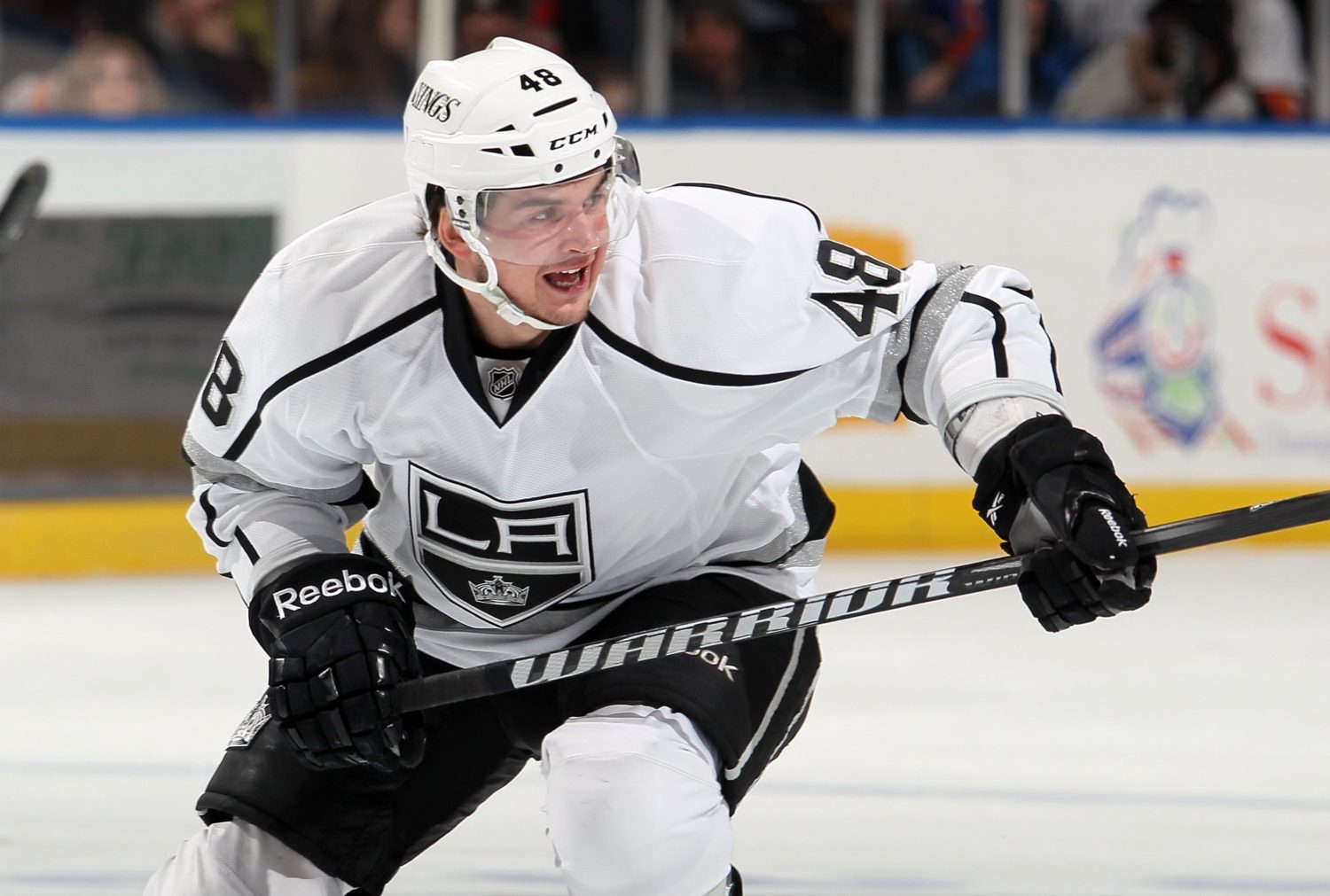 As first reported by Anton Vasyatin of HC Lokomotiv Yaroslavl and confirmed by the Kings, former King Andrei Loktionov has signed a PTO to attend training camp with Los Angeles this September.
Loktionov! The blast-from-the-not-too-distant-past appeared in 59 games with the Kings over parts of the 2009-10, 2010-11 and 2011-12 seasons, totaling seven goals and 14 points. The center also appeared in two games during the club's 2012 Stanley Cup run after Kyle Clifford was injured in Game 1 at Vancouver on a hit by Byron Bitz that drew a two-game suspension. (His name was not inscribed on the Stanley Cup; while the Kings did not petition to include Loktionov's name, such a request would likely have been rejected.)
Loktionov …
Read Original Post at
http://lakingsinsider.com/2017/07/13/loktionov-signed-pto-will-attend-training-camp/

Sports Media 101 searches and spiders for news it aggregates from across the web about your favorite sport or sports team. This article is originally posted at another site not affiliated with Sports Media 101. The portion of the article posted here is to provide a sample of the content available at the linked site. Please click the link to read the full article. Sports Media 101 does not claim any ownership to the content and all rights are retained by the original copyright owner.
Tags:
Alumni
,
Andrei Loktionov
,
Contracts
,
KHL
,
Lokomotiv Yaroslavl
,
PTO
,
Uncategorized
,
Video